The Signature Pathway to Magnetism, Sovereignty and Leadership for the Now Feminine Luminary.
TO A PRIVATE VIP ONE-ON-ONE PROGRAM PERSONALIZED TO YOUR UNIQUE NEEDS.
When you know you're ready for real, lasting transformation inside out.
When you know you're ready to ascend into the free, divine, aligned, empowered and Fully Embodied woman you truly are.
When you are done with going it alone and desire personal support to let go of the past and old limitations, write your new story and live your true essence..
you're invited to explore the Mentorship.
I know what you're secretly longing for deep inside...
And this may be the initiation you've been waiting for.
FULLY EMBODIED is a one-on-one, private, intensive, and nourishing dive with Heba Tallah into all aspects of your life to get you ready to show up at your most powerful embodied state, ready to ascend and lead with light in your life.
It's made up of a sacred container with multiple mentorship and coaching sessions, home-play, resources, tools, and 1:1 support on your journey. It's a potent pathway into the full embodiment of divine feminine energy and Source Consciousness so you can rise into your unified power, grace, beauty and Divine Perfection, now. Fully supported.
So that you can experience yourself in your body, life, relationships and business as who you truly are:
MAGNETIC. POWERFUL. RADIANT. AND IN FLOW.
The first step in a true transformative experience is cultivating deep self-awareness and responsibility.
Because living by old stories and limitations is no longer acceptable, and we are being called into radical self-responsibility, and self-love.. we are being called to Rise.
Fully Embodied.
It's your birthright.
It's time..
To Take Your Place in The Rise of The Feminine.
Beyond your roles and your identity.. as a mother, sister, wife, single/divorcee, partner, lover, employee, entrepreneur, friend.
You Are Woman.
Whole, complete, radiant, powerful, divine, human, flawed, perfectly imperfect, beautiful.
YOU KNOW THIS. DEEP DOWN. THE QUESTION IS,

Are you ready to give up the story that you are 'Not Enough', or 'not ready'?
As your mentor and coach I perform the role of friend, guide, counselor, confidante, with a side of powerful strategist and curator of tools and actions that are results-based. You get full support for our time together, and can expect to break free of the limitations that have long held you back, as you embrace more power than you may have ever believed possible for you.
Because you are and always have been more than enough, and it's time to start truly living from that place of Knowing.
YOU CAN EXPECT TO
Transform past old fears and limitations into opportunities for growth and breakthroughs.
Manifest the life you deeply desire with all your heart and soul.
Activate your sacred feminine energy. Drop into your feminine body, sensuality, softness and sacred sexuality and become magnetic to your current or ideal partner.
Clear co-dependent patterns in relationships and own your power and voice.
Balance your inner archetypes and energies to come into sovereign divine union within.
Create EPIC self-love which becomes your new non-negotiable + the radiant foundation you create EVERYTHING in your life with.
Create sacred rituals and habits along with daily embodiment practices to cultivate your sacred feminine fire, grace, beauty and inner feminine power.
Heal sexual, fertility, and creativity fears and blocks.
Connect with your body in authentic, fulfilling, and freeing ways you may never have before.
Get clear on your business offerings or career and create solid structure with creative flow for harmony, balance, and prosperity.
Clear money blocks and begin your money love story.
Hey lady, I see you.
Your essence. Who you really are. Who you're here to be.
I SEE YOU,
Your light. Divinity. Power.
And I also see you..
Upgrading. Working on yourself. Doing all the things.
Being stuck in a life that doesn't feel like it's really yours. Or a chapter that doesn't seem to come to a close..
Experiencing transformations. Challenges. Repetitive patterns. And dreaming BIG.
(Sometimes trying not to - just in case it never happens.)
But that flow, that alchemy, that 'going Next Level'.. is happening, in spurts sometimes, but not really consistently.
Still, you keep going. Why?
You feel that power inside you. You're a change-maker. You know you're here for more.
You're plugged in. You get that huge shifts are happening on a personal and collective level.
But you feel like you are spinning your wheels.. waiting for things to fall together, and still living for other people's expectations.. although deep down you KNOW you will figure it out.
BUT YOU ARE SO OVER THAT OLD STORY.
I know. I've been there.
And since you found your way here (I don't believe in coincidences), I have a sneaking suspicion you may say yes to some of these questions..
So take a deep breath, close your eyes for a moment, put your hand on your heart and be real with yourself:
Are you FINALLY ready to
Let go of the past..
And call in Pleasure. Power. Passion. Presence. Expression. Alignment. Rhythm. Mastery. Service. Prosperity. Freedom. Sovereignty?
Own and unleash your Shakti - your inner Sacred Feminine and creative life force energy?
Own and embody your Shiva - your inner sacred masculine for career/business and life support, structure, and success?
Live through your intuition and your powerful feminine body instead of your ego and mind?
Make peace with and wildly celebrate the skin you're in and honor your forever changing feminine body, rhythm, cycles and life, reclaiming the wisdom inside?
Clarify your personal brand, essence and embody it fully so you can reach the world with your message, freely and powerfully?
Ascend into your most spiritually sovereign state, completely mastering your energy, lifestyle, income and planetary legacy?
The question really is are you (finally) ready for more?
For what you came for?
If that's a full body yes,
you're in the right place.
THIS MENTORSHIP PROGRAM IS A PORTAL TO EXPAND INTO YOUR POTENTIAL AS A WOMAN AND NATURAL LEADER, AND UNCOVER YOUR NATURAL DIVINE RADIANCE, INNER WISDOM, RESILIENCE, SACREDNESS, AND DEPTH.
TO DISCOVER THAT EVERYTHING YOU NEED IS ALREADY WITHIN YOU WAITING TO BE UNLOCKED, AND YOUR FEMININITY - IS A GIFT TO BE HONORED AS FIERCE, GORGEOUS AND POWERFUL. A GIFT TO BE AS CELEBRATED AS IS YOUR INNER DIVINE MASCULINE.
THIS IS YOUR CHANCE TO HAVE PERSONAL, INSIGHTFUL, LOVING, AND EMPOWERING SUPPORT AND GUIDANCE THROUGH YOUR JOURNEY AS YOU BLOSSOM AND ASCEND.
Are you...
done with playing small, and replaying and affirming the SAME OLD DISEMPOWERING STORIES while knowing you are meant for more but not sure how to access that powerful side of you?
done with feeling TIRED, BURNT OUT, anxious, listless, confused and limited or stuck
over feeling OVERWHELMED and exhausted in your career or business and bringing your visionary message to life
totally over feeling DISCONNECTED in relationships and from your body, natural beauty, sexuality, and power
over LIVING and BEING almost 24/7 in your toxic masculine go-go-go energy - and ready to embrace your inner divine feminine, divine masculine and divine union
?
Then, again, you're in the right place, beautiful.
This is what you can expect.
TOGETHER WE WILL
Connect to and heal your shadow, inner child and old blocks and limitations keeping you stuck, playing small, and hiding.
Amplify into grounded spirituality and deeply connect with Source, your guides, the Angelics and your Higher Self on the daily.
Explore, heal through, and embody the multitude of feminine archetypes within so you can expand into more of you and discover sides of you you never felt you could express (Queen, Goddess, Warriorress, Mother, Lover/Seductress, Wild Woman, Little Girl, Wise Woman/Crone, Priestess and Mystic.. and more)
Transform your relationship to your self and body into the deepest self-love you can imagine.
Have you feeling safe in your feminine skin and owning your Power and your Voice so you can speak your truth unapologetically - with love, compassion, and discernment.
Heal co-dependency, create healthy, strong boundaries in relationships and no longer allow others fears and limitations to be projected onto you.
Create Self-Sovereignty and fierce, strong boundaries in your relationships and in community. Basically - become the queen of your life - grounded, powerful, humble, graceful, regal, flourishing, unapologetic, and of service and benefit to all.
Embrace daily sacred feminine embodiment practices and conscious, sensuous movement to amplify into your Divine Feminine energy, activate your Shakti, and open your heart, and connect with your 3 feminine power centers.
Develop a healthy relationship with the masculine - within yourself, and on the outside, so you create a powerful, safe foundation for your Feminine to flourish from and heal toxic/disempowered/co-dependent/unfulfilling relationships with the opposite sex.
Take your self-care to the next level and discover your natural holistic radiance; detoxing your body of endocrine and hormone disruptors which affect your mood, skin, weight, cycle and fertility + embrace sacred lifestyle and nutrition pathways to deeply nourish and support you holistically.
Explore Ancient Cycle Wisdom and transform your relationship to your feminine body, life and menstrual cycle through embracing your four (yes four - not two!) cycle seasons and the feminine superpowers within each phase, every month.
Heal trauma, shame, guilt and connect back to the sacredness within your sexuality and femmebody and reclaim it as your very own limitless superpower.
Elevate your consciousness and discover your unique role and contribution on the Ascension Path as the planet + humanity awakens and ascends.
Embrace the Pleasure Principle and learn to live your life through your senses and intuition, and through embracing the amazing benefits of ageless grace, beauty and joy from a life filled with pleasure and embodied Shakti.
Create balanced structures and strategy for your business and mission, and magnetize abundance and a shift in how you show up as a leader on this planet.
Whether you are stay at home mom, a career focused lady with a passionate conscious side gig - or a full on entrepreneur - we all have the capacity (and birthright) to access our Fully Embodied state, and I will show you how.
Most importantly - this is a chance to give yourself permission to expand and manifest the life you've always dreamt of creating.
This is a Graceful, Easeful, Delicious yet Comprehensive + Holistic Pathway to the Natural, Super-Powered State of the Feminine in her Raw Power..
We go DEEP. With an emphasis on pleasure. Which is the way of the Divine Feminine..
depending on your unique needs and WHICH PACKAGE YOU CHOOSE, WE TAP INTO all or some of THESE 8 CORE AREAS OF OUR WORK TOGETHER. EACH SESSION together we WILL FOCUS ON ONE or more OF THESE THEMES FOR DEEPER EXPLORATION, HEALING + liberation.
Let's dive in, to what we will explore, activate, and embody.
CORE THEME 1
Consciousness, Energy, Grounded Spirituality, Morning + Evening Rituals, Inner Child and Shadow Work.
We begin our work with addressing the most important aspect of you: YOUR essence, energy, and divine consciousness. And honoring both your light, and your dark.
The foundation of our time together will be establishing a powerful connection to Source and your Higher Self - and anchoring into the Light & Mother/Father God Consciousness of the Universe and your connection to all of Creation.
This will help us to create a nourishing feminine spiritual practice including meditations, movement, visualization and journaling exercises that uplifts you, easily fits into your busy life, and supports and fortifies you throughout your journey. Morning and evening rituals will nourish you at the start and end of the day, so you feel energetically and consciously in alignment throughout your day with rituals and tools to tap into whenever you need.
Beyond the chakras, we will work on clearing your energy field and activating your Pillar of Light to cultivate an impeccable energy field keeping you sovereign and unstoppable, preparing for deeper work further into the program.
We will also address your most common triggers with inner child and shadow healing - the unconscious sources of most of our blocks and challenges. And a foundational must for powerful shifts to occur at a core level. You will be supported with tools to powerfully unblock and reprogram on a subconscious level and rewrite the neural pathways of unconscious negative beliefs and patterns from the ages of 0-7 and beyond that are holding you back. You will discover how your Shadow - your darkness and the aspects of you that you disown, deny or find hard to accept - is lead ready to be alchemized into the gold, waiting to transform your life.
You will also learn the basics of powerful, grounded Manifestation techniques and have tools to support you to become a manifesting queen.
BONUS | I WILL ARRANGE A CLEARING SESSION WITH MY PERSONAL HIGH-LEVEL SHAMAN-TRAINED HEALER TO CLEAR ANY BLOCKS, CORDS, AGREEMENTS AND ENERGIES THAT ARE NOT OF THE HIGHEST LIGHT AND LOVE FROM YOUR FIELD IF NEEDED.
CORE THEME 2
Epic Self-Celebration + Body Love, and Living in Pleasure: a Key Aspect of the Divine Feminine Consciousness.
Create a solid, loving relationship with the skin you're in and the soul embodied that you are. Fall in love with your unique self, so-called 'flaws' and all - and everything that has brought you to where you are now.
You are more than just your body. But your body is a huge part of your soul's mission. The Dalai Lama said that
"the purpose of life is not to transcend the body but to embody the transcendent."
This is our work in this program. Before we can fully embody the divine harmony within, we've got to make peace with the skin - and life - we're in.
Not just peace - we've got to celebrate it, and its needs for rest, relaxation, bliss and pleasure. As women, our delicate hormonal needs and sacred feminine essence begs us to slow down and honor our need to enjoy beauty and self-expression; and enjoyment through our senses.
It is also the state in which Divine inspiration, codes, messages, and guidance come through, as well as when the psychic power of the feminine is activated. Far from being an unnecessary luxury.. pleasure is the new normal for the awakened woman ready to ascend. It is the gateway to Divine Feminine Christ Consciousness.
Our body is a powerful tool on our planetary mission and our home here. We didn't come to transcend out of it.. but to ascend with it. Many light-workers and way-showers still secretly find themselves battling with the density of being on this plane.. along with common feminine blocks like burnout and body shame.. keeping them stuck in the loop of 3D. Cortisol and adrenal run the show for many women, leaving them feeling dry, exhausted and life-less. It doesn't have to be that way.
Whether it's body shame that gets you down, or stress, (or both!) this focus of our time together will be spent on cultivating pleasure in your daily life as a key aspect of your expanding consciousness and birthright as a woman. This new way of being, anchored in pleasure just for you, without guilt, shame or stress - is revolutionary in itself. You were not put here - nor did you come here - to suffer. Read that again… You came here to experience the bliss of divine union within a human form, anchored in pleasure, subtle awareness, and slow living. To be a way-shower for others that the old paradigm is dying and the time for a new way is here. The time for evolving through pain and karma is over..
.. And in this body love, freedom and newfound daily pleasures, and state of gain limitless true inner empowerment and crystal clear clarity on your soul purpose. Self-love may seem cliché or redundant - but without this piece, solidly anchored into your bones - any other self-development work is useless and superficial. You have got to accept, nourish, love and celebrate yourself, your life, and the skin you're in to experience true liberation and to serve and meet others in relationships from a place of true love and empowered, sexy self-honoring.
With the pleasure practices and tools in this program, pleasure will become a way of life for you.
CORE THEME 3
Sacred Sensuality, Sexuality, the Jade Egg + more Healing, Embodiment and Pleasure Practices.
Here, we take the pleasure concept to a deeper level - the level of embodiment.
Our real work is to drop into the body out of the head and find the healing within our cells, our feminine energy centers - so this part of the work will include a lot of sacred feminine embodiment work like movement, breath-work, moving meditation, self-massage, yoni egg work and more.
Although all pieces are equally important, this is the very core of our work together. Your Divine Feminine energy lives within your sacred sensuality, sexuality, womb and yoni wisdom - and what is for many women 'the missing link' in their lives - due to taboo, shame and guilt around the female body and sexuality.
It's time to heal this.
Shakti is the divine/sacred feminine energy that courses though our blood as life force energy. It is also known as Kundalini and it lives in our second, sacral, chakra.
We will be awakening and embodying the Divine Feminine together - the loving, ever-present ancient divine mother wisdom and life force energy within - through awakening Shakti and discovering the creative intelligence in your sensual, sexual, ever-changing feminine body.
Together, we will activate your your three Feminine Power centers - your third eye, heart, and sacral (womb/yoni).
We will discover where you are blocked in your sensuality and sexuality, and create pathways for deep healing and freedom using tools, meditations, bodywork, Shakti yoga flow, and Feminine work is embodiment work - theory and talking only go so far.
The Jade Egg practice is central to this program. It is an ancient (almost 5000 year old) practice that is now making itself known in the collective consciousness alongside the rise of the Feminine. When I feel it is time for you, we will dive into this exploration and this healing journey with the Jade Egg. I will also guide you in exploring and de-armouring tension with the crystal pleasure wands and cultivating your own powerful shakti self-pleasure practice.
Breast massage is another daily key practice here. All these practices are the focus of my Luminous Sensuality Initiation 8-week course, launching in March/April 2019.
P.S. as a fully embodied vip, you will have access to the luminous sensuality initiation 8-week course; included in this proGRam, my gift to you.
CORE THEME 4
Tapping into your deep Womb Wisdom, Conscious Menstrual Cycle + Self-Care. Discover that your Womb holds the answers you seek..
Your womb space is a portal. It's your connection to the cosmic womb of No-thing and the space from which all creation is conceived and birthed.
The same energy lives within you.
You'll get coaching and support on how to integrate a supportive yoga practice as well as fitness and mindful movement into your lifestyle, as well as supportive herbs and supplements and specific nutrition protocol to heal imbalances such as unhappy hormones, mood, skin, excess weight and common conditions like PMS and PCOS.
Diving deeper into womb wisdom here, we focus on cultivating a deep connection, awareness and understanding of your feminine rhythm and menstrual cycle - the four phases of your month (spring, summer, fall, and winter).
You will learn which foods, activities and tools to optimise each part of the month and activate your feminine superpowers, so you no longer work against the flow of your body and wonder why your life isn't 'working' - instead learning how to create more empowering choices that support you every step of the way, bringing out your natural radiance and reconnecting you to the powerful lineage of woman as goddess, creator, mystic healer and more.
With my background as a Certified Holistic Health Coach and Yoga Alliance International Registered Yoga Teacher, you will get my support and expertise on all things wellness, so you can thrive in your whole being. Having a base of powerful self-care practices is a life-changing, alchemical thing, and it will be my pleasure to guide you to your new tools.
INNER ARCHETYPES |
ENERGETICS
CORE THEME 5
From Toxic to Empowered and Unified: Inner Masculine and Feminine Harmonics
We will explore balancing the inner energies of masculine and feminine and explore the toxic masculine and toxic feminine within, and discover how they need healing. Going back to the Foundational Tools, we will We will then work on calling in the Divine Inner Feminine and Masculine
We will also explore all the archetypal energies within you waiting to be unleashed and embodied (Queen, Goddess, Warrioress, Mother, Lover/Seductress, Wild Woman, Little Girl, Wise Woman/Crone, Priestess and Mystic.. and more).
This work also includes honouring the masculine within and finding a very powerful balance between the inner Shakti and Shiva, the inner Yin and Yang - we need that strong foundation for out feminine to rise from!
AUTHENTIC RELATIONSHIPS |
LOVE + SEX
CORE THEME 6
Healing codependency, narcissistic abuse + toxic, inauthentic relating. Opening to divine inner and outer union
Love & Relationships, Healing Co-Dependency, Narcissistic Abuse and Toxic, Inauthentic Relating.
This core area is all about creating completion, wholeness and unity within.
Before we can come into healthy, divine union with another, we need to create it within, first.
Here we will link back to the foundational daily reprogramming work and discover where the toxic or disempowering patterns in your relationships come from on a core level and bring healing and completion to any old trauma or subconscious stories.
We will explore attachment styles, typically created from ages of 0-7 with primary caregivers and parents and discover where the current patterns began, in order to gain clarity, freedom and release from them.
We will go deeper into exploration of your sensuality and sacred sexuality in partnership, and beyond your own self-relationship.
And get you to begin an epic romance with yourself, your life, and your soul.
If you're a mama, we also look at how to become aware and conscious of your relationship and parenting of your kids to ensure there is no unconscious repetition of trauma, and bring deeper depths of unconditional love and presence into all relating dynamics.
BONUS: You will also have access to our TEAM expert and a Master Psychologist in Love and Couple's Therapy if we feel that would be beneficial to you.
ASCENSION AND LIGHTBODY
| ACTIVATION
CORE THEME 7
Spiritual Sovereignty and Energetic Mastery as a Living Master
Ascension, Christ/Source Consciousness | Spiritual Sovereignty and Energetic Mastery as a Living Master and switch on your divine DNA.
Learn in depth energy practices and become a pro on how to shield yourself from psychic attacks and lower vibrational frequencies, and also how to recognise False Light and spiritual narcissism and bypassing.
Beyond the concept of 'protection' learn how to embody source frequency and vibrate on a whole other level where negativity cannot co-exist.
This area also includes supporting you through your Ascension Path and Spiritual Awakening and helping you navigate the heightened energetic and cosmic shifts as we move into the Aquarian Age.
We also look into your personal astrology; at your natal chart and Human Design chart for deeper understanding on your unique personality and energetic and cosmic make-up. Receive tools and resources on how best to go about life accordingly to decrease resistance and road-blocks, and live in your natural design and flow.
DIVINE FEMININE LEADERSHIP
CORE THEME 8
Feminine Leadership, Living on Brand and Super-Powering your Mission, Message and Biz
Regardless if you're a stay at home mom, or global change-maker, every woman is a natural born leader, in her home and community.
Here we focus on COMPLETE INTEGRATION of the whole program as you embrace your next level and Fully Embodied state.
Become crystal clear on your soul's mission and ready for it.
Cultivate Magnetism and the ability to manifest whatever your heart is desiring you to call in or birth in order to live your truth and new reality.
This is the ultimate power of the Feminine. An effortless co-creation with the Divine, with Nature, and with all of life. And just by virtue of your presence and expanded consciousness, create massive change on the planet while anchoring the light wherever you may be.
To create a legacy of light.
This is why we do this work..
We are here to change this world, starting from ourselves. Are you ready?
WHAT THE FULLY EMBODIED MENTORSHIP SESSIONS INCLUDE:
I work intuitively on what I feel is needed as you show up. And create a program plan based on your specific needs. So we will pull from what is available in the core themes and work through what we feel you need the most. By virtue of the intuitive work together + the energetic container I will hold for you, you will get exactly what you need in the time of your life to move forward to your next level. That, I can promise you.
Curious what the sessions look like?
Typical sessions include some of the following:
Deep listening in sacred space, coaching and mentorship, emotional release and energy healing, embodiment practices and movement, Meditation, Kundalini Kriyas, and Shakti Yoga. You also get divine, powerful oracle card readings, during our sessions and anytime I feel intuitively guided to share (usually once a week!)
I will teach you tools and practices and support you fully with handouts and goodies, PDF's and tons of curated resources to support every step of your journey.
As well as more strategic brainstorming and planning and manifestation magic, depending on what you desire to create! We work intuitively and allow flow and the divine to guide the sessions and our time together.
PLUS
With every session and in between, we will be creating your FULLY EMBODIED™ Toolbox + expanding on our work together. You will have Journaling + Meditation + Embodiment + Self-Care Practices - transformative homework (that looks more like play + pleasure than 'work') + digital audios/videos - to integrate our work in between sessions.
NEW: you will also have access to your Fully Embodied Dashboard and member's space on the website with all tools and resources conveniently located in one stylish space at a click of a button.
You deserve this expansive, liberated life.
You deserve to be Fully Embodied.
Every woman does.
We are rising and we cannot, and should not, do it alone.
This is your invitation. Be:
Fully seen, witnessed, heard, and held.
Given priceless support and coaching to break free of all fears, traumas, and old stories holding you back.
Be supported 100% to create real lasting inside out transformation and liberation into your Fully Embodied state.
You don't have to go it alone anymore, and you should never have to.
This work saved my life, and brought me to where I am today.
WHAT IF IT WERE TIME TO ASCEND, EXPAND, AND LIBERATE YOUR FEMININE BODY, MIND AND SOUL?
THIS PROGRAM IS FOR YOU IF YOU...
Are ready to experience energetic, spiritual mentorship and 1:1 support for deep, cellular change.
Are not afraid of a lot of self-exploration, introspection, and looking within and embracing the dark, disowned parts of yourself you'd rather hide from, for lasting healing.
Feeling like you are in a place of transition, or feeling stuck
Feeling like you are operating on auto-pilot & forcing instead of allowing
Have enough of replaying old stories and living by old limitations and are ready to shift and create change.
Have the sense of being disconnected from those things or relationships that have given you joy and filled you up in the past
Are ready to create new habits and let go of what doesn't serve you.
Struggle with taking action on doing what you know you want to do.
Are ready to get uncomfortable and jump out of your comfort zone in order to transform.
Are serious about up-leveling and ready to invest in yourself (time, energy, finances).
Are ready to create space for change and new habits.
Desire to cultivate your personal spiritual practice + and nutritional support system in a way that is organic to you and your lifestyle.
Are feeling it's time to fall deeply in love with yourself and your life.
Feel like your life is missing some of it's spark or color.
Are generally happy and fulfilled but looking to go next level and connect to your Sacred Femininity
IT'S NOT FOR YOU IF YOU..
Don't want to really change old stories and don't feel ready to dig deep.
Feel satisfied with your life as it is.
Prefer to stay in a life that feels familiar.
Are not ready to invest in yourself in any way.
This is for ANY woman who is ready to rise, and reclaim her inherent grace and power.
Regardless of age, relationship status, motherhood status - this program is for every woman who is at a point where she knows she is ready for the next level in her feminine power, feminine body, mind, soul, relationships, career, finances, and spirituality. This work touches and ripples out into every aspect of your life. When you find freedom and empowerment in your skin and spirit, embody your Sacred Self, and recognize and embody your true power, the ripple effect is endless and creates incredible quantum shifts - completely upgrading your life in all ways.
I'VE NEVER DONE WORK LIKE THIS BEFORE. WILL I BE ABLE TO DO IT?
Albert Einstein taught us that the definition of insanity is repeating the same thing, expecting different results.
If you feel like what you keep doing is not giving you the results you crave, perhaps it's time to try something new? As your coach and mentor, all you need to do is show up open and willing - and the sacred space I will hold for you will allow miracles to happen and energetic shifts to occur. So the short and sweet answer is - yes, you CAN!
WHAT IS THE DIFFERENCE AND MEANING OF COACHING AND MENTORSHIP?
As your mentor and coach I perform the role of friend, guide, counselor, confidante, with a side of powerful strategist and curator of tools and actions that are results-based. I use a blend of both coaching and mentorship. Coaching is results/project-based whereas mentorship is developing a guidance-based relationship with your mentor over time. Mentorship is very powerful as it allows for transformation and alchemy to occur in a container where you are powerfully held by your mentor as you transform. Coaching is necessary too as we need the tool, specific protocols and healing modalities for true holistic change and metamorphosis.
So you receive both mentorship & coaching in this Mentorship Package - allowing us to create a clear vision for your development and metamorphosis with many elements for exquisite support over an extended period of time for real, sustainable growth.
WHAT IF I AM NOT READY FOR A YONI EGG or wand PRACTICE AS PART OF OUR WORK TOGETHER?
THIS PROGRAM IS ALL ABOUT - YOU.
It's totally possible to focus only on the areas you are ready for.
I suggest the full experience! "You may ask - what does my sensuality and sexuality have to do with my empowerment? What if I am not ready to talk about this part of myself?"
The answer is - it has EVERYTHING to do with your empowerment. Women have been systematically disempowered sexually for eons. The seat of a woman's true power lies in her ability to co-create life - (whether or not she uses that energy to create an actual life or a creative project / business / endeavor). When that pleasure + creation sexual aspect of her is associated with guilt and shame, there is a disconnection from her inherent power and Shakti. And this work is all about cultivating a healthy, empowered relationship to ALL of a woman's essence
To ALL of you. Because once do - you are an embodied, unstoppable, magnetic and powerful woman. And you are better equipped to honor your sacred temple and cultivate healthier boundaries and relationships. And basically - live fully pleasure-based. Guilt, shame, fear and trauma have no place in an empowered woman's life - except for being lovingly healed.
This work can still 'work' without the Yoni Egg and Wand practice, and perhaps once you set foot inside the door you will feel intuitively guided to try something new!
HAVING SAID THAT, BE ASSURED WE ONLY EVER WORK ON WHAT RESONATES WITH YOU, AND WHAT YOU FEEL INTUITIVELY DRAWN TO AND READY FOR.
LET ME TELL YOU SOMETHING THAT CAN HELP SET YOU FREE FROM YOUR OLD LIMITATIONS…
You are naturally meant to be exquisitely sensual, deeply fulfilled, powerful, free, fully expressed, alive, blissed out and deeply supported in sisterhood.
THE PACKAGES: MAGNETISM AND LUMINARY
I've created TWO options so you can choose what works for you besT. ARE YOU LOOKING TO FOCUS ON YOUR SELF-DEVELOPMENT AND DIVINE FEMININE LIFE TRANSFORMATION? GO FOR MAGNETIC. iF YOU'RE ALSO LOOKING TO SUPERCHARGE YOUR LEADERSHIP SKILLS AND START YOUR CONSCIOUS BUSINESS AS A LEADING LIGHT, GO FOR LUMINARY.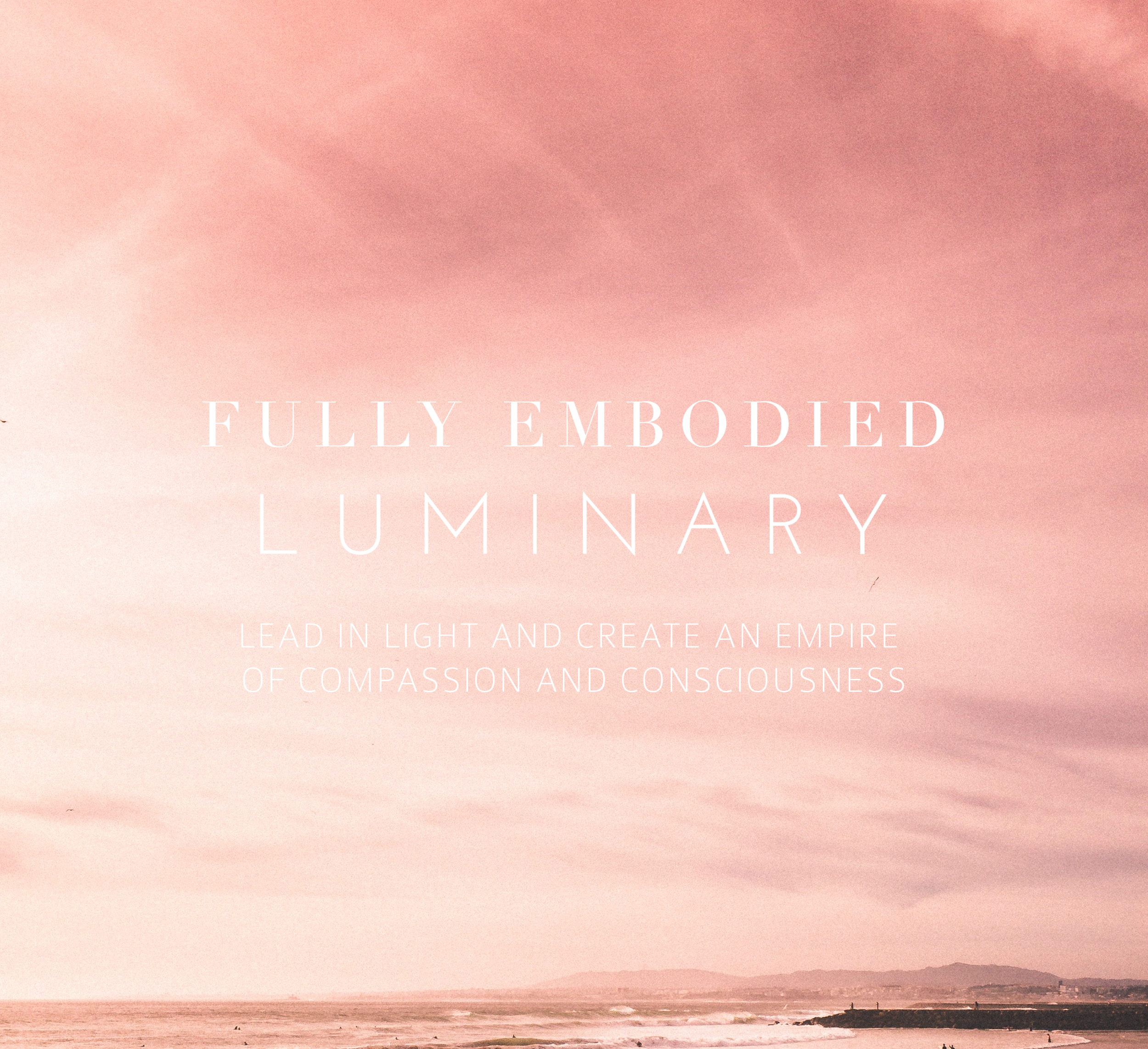 For full program details, apply for the mentorship clarity call below.
Woman, it's time.
It's time to write your new story.
FEELS LIKE A FULL-BODY YES?
APPLY FOR THE MENTORSHIP.
CONGRATULATIONS ON DECIDING TO RISE.
WE'LL SET UP AN clarity call TO connect, GET TO KNOW EACH OTHER & DISCUSS what PACKAGE may WORk FOR YOU!
I can't wait to meet and support you. Love. Hx
And the day came when the risk to remain tight in a bud became more painful than the risk it took to blossom."
- Anaïs Nin